Started stripping the frame of the old powder coat and what little rust was on it.
It's in really nice shape under all the old faded black
Aircraft stripper takes powder coat, paint, and anything else that's attached to your frame and makes it go away. We WIPED it off with rags for 90% of the rails, and it looked like it just came back from media blasting....unfreakinbeleavable!!! USE GLOVES IF YOU WORK WITH THIS STUFF :icon_eek: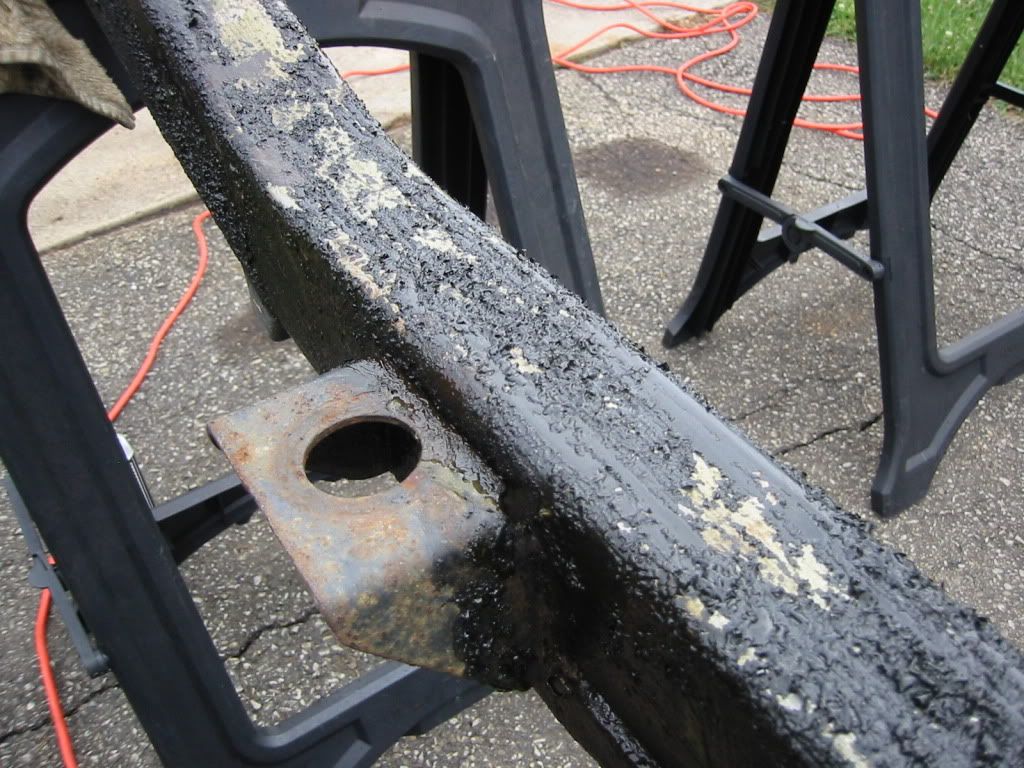 Getting the headers set on the engine for mockup.
The front end is all tacked together, but the 60 will need pulled to finish welding the truss/brackets. Still have some work to do like chopping the front once I figure out where the steering box needs to go, and welding the gussets on the trac-bar frame side mount.