I replaced my 3.4" pulley with an MPS, and decided that while I was at it, I'd take some pictures and do a 'how to'.
I'm not sure what brand puller I have, but I've seen several like it, and the instructions should be similar. You'll need a 12" or larger crescent wrench, a 24MM wrench, a supercharger pulley puller, some lube/grease, a 15mm socket and breaker bar or ratchet for the tensioner, a side cutter or other tool to remove the plastic pins, and a 13mm socket for the brace.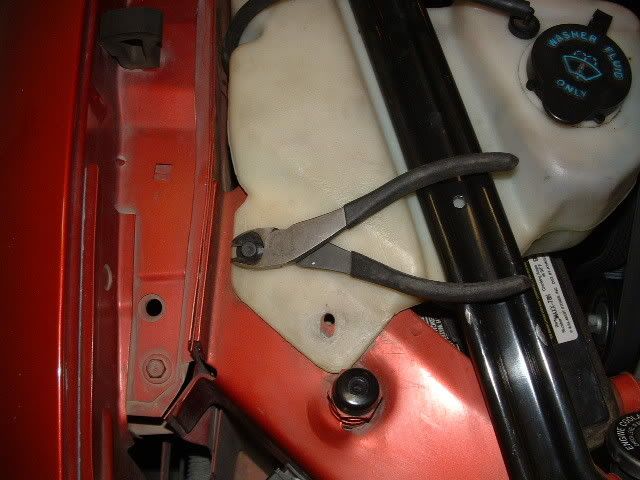 Removing the plastic pins that hold the washer bottle. (your car may or may not have the washer bottler here?)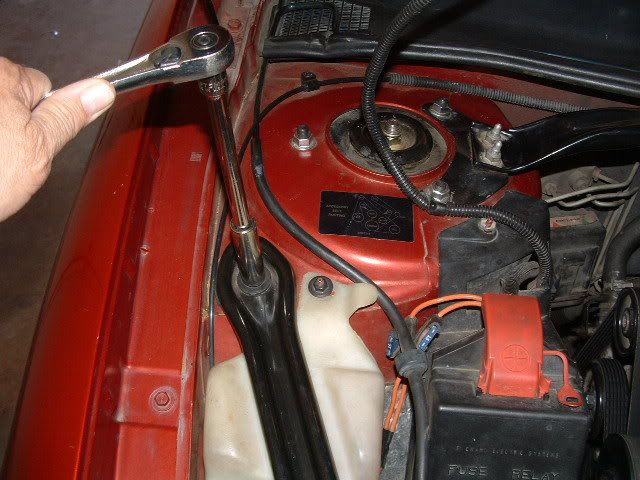 Removing the radiator brace(to be able to remove the washer bottle). It's 13MM on all 3 bolts. Washer bottle has 2 connectors and one hose that you'll have to remove, along with one small sheet metal nut on the strut tower.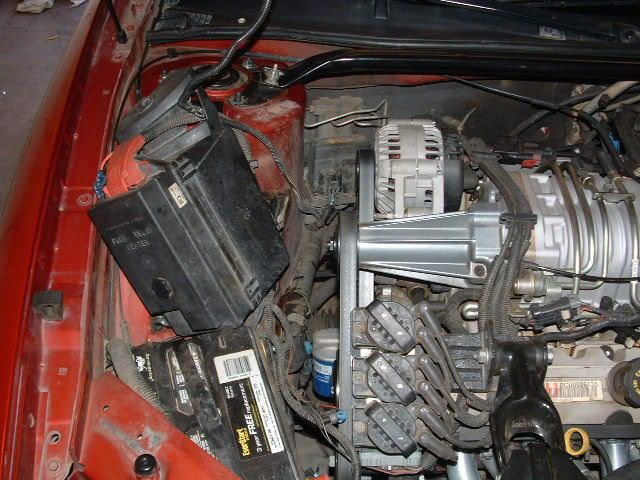 Remove the sheetmetal nut and move the fuse box out of the way.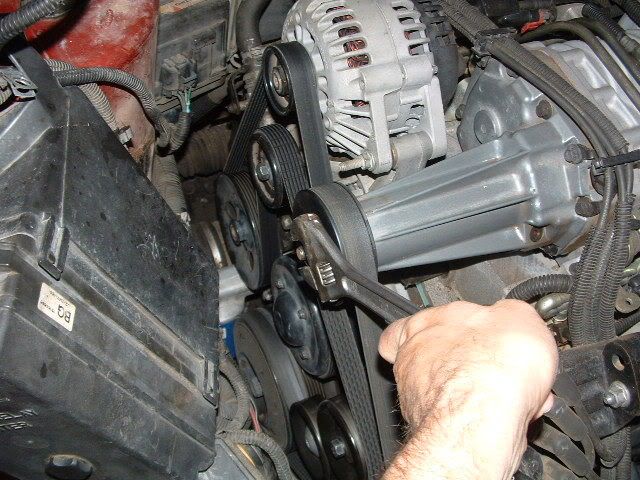 Remove the breather nut next. Some vehicles will have a plastic push pin here. Don't lose it.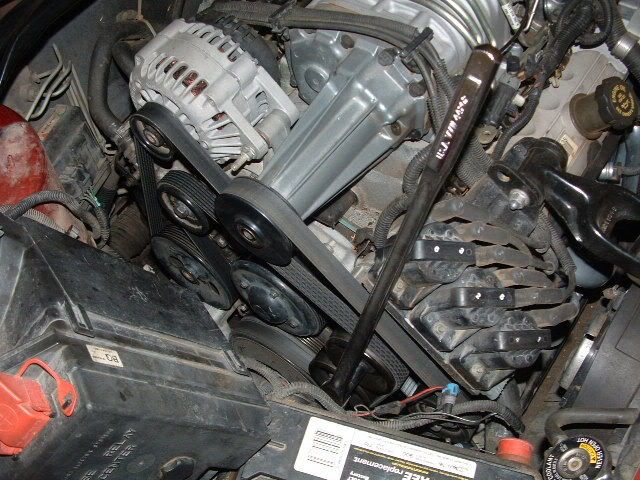 Untension the supercharger belt tensioner, using a 15MM socket and breaker bar or ratchet, pull it toward you to untension.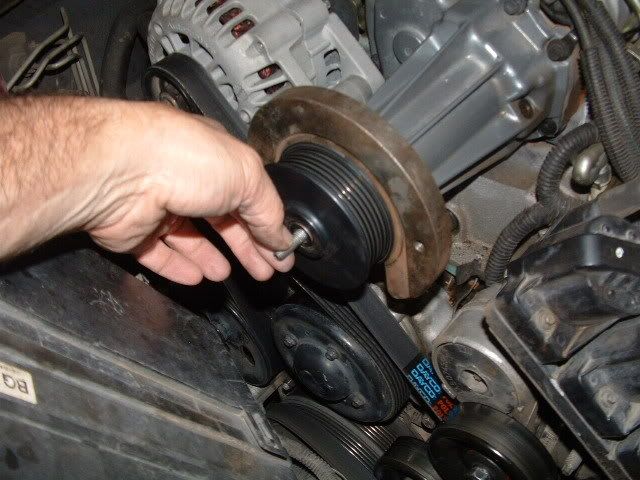 Install the 8MM stud with the hex hole facing away from the supercharger. You only want to put this in finger tight.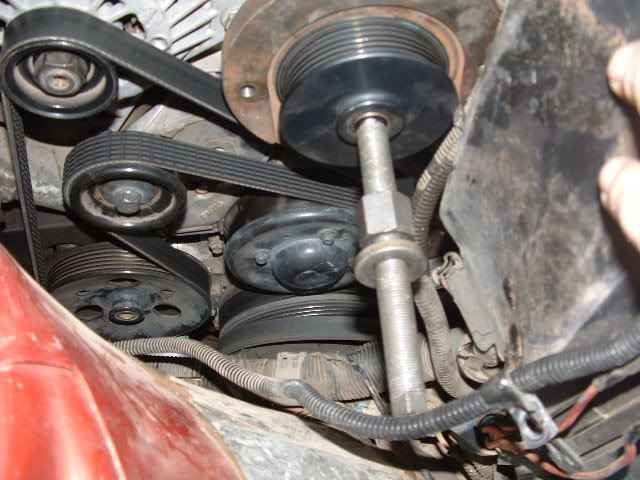 Here we're installing the pulley bolt with nut and washer in the position shown. The long bolt threads onto the 8MM stud, again, just finger tight.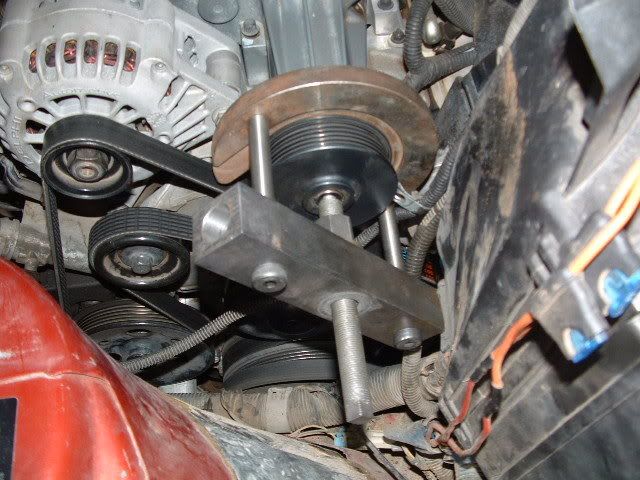 This is the puller completely assembled, make sure to lube the side of the nut and washer facing you. I use antisieze compound, but grease should work fine