i built my offboard using a bricked 04+ pcm as the case (found an intel chip on the mobo rofl)
built with a full 10amp rectifier and a small supply cap (never worry about crossed leads/spikes) along with battery leads and also plugs into the 110v-12v charger for my LED shoplights....flash anywhere lol
the 04+ pcm case connector was left on for a convenient spot to plug the 04+ lead into and it becomes the carry handle.
switches/led indicators for main power and "key on" are sheltered in the middle
a month after i made it i tore it apart to add in a 97-03 connector in addition to the 04+
one of the best investments ive ever made...some of them 04's can get wonky when batt voltage gets near 11.5v
__________________
~James~ Psychotic Gearhead/Redneck/Mekanik
www.thechicagogarage.com
94 Olds 442 Twin engine's! L67/4t65ehd front & SII L67/4t80e rear, 7.6L & 462ci!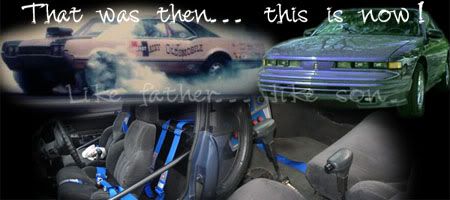 84 Cressida WaGN. 90 LN3 87 flipped UIM, full tubular equal length headers, GN T61, 89 Fbody 700r4.
Spare parts and Misc...the SPAM WaGN lol